Let's start by saying that as a native of the Caribbean this show feels special.
By this I mean that it is just oddly refreshing to have a show that is so infused with hispanic / Caribbean culture and doesn't feel the need to explain, it just is. Like when the Garcia's start speaking Spanish they just go for it, the captions don't bother translating. The show treats it as what it is, normal. That and also the writing of the dialogue doesn't throw Spanish in there for the sake of throwing in Spanish to prove that they're hispanic, it's just that seriously, this is how bilingual homes are. Sometimes with even more Spanish.
I love the overall vibe of the show, it's happy, it's bouncy, it's vibrant…just like the islands 😉
The music…
THE
MUSIC.
Like, it's all upbeat, very current, very awesome music. You get Daddy Yankee, you get Romeo, Nicki Jam, Camila Cabello. You also get awesome artists like Halsey, you get Miley Cyrus, Selena Gomez and just so many others. All (usually) upbeat, happy music that just makes you want to dance. Which is so, so accurate with the culture.
Now let's talk about my favorite thing:
Characters
Daniel Garcia who is played by Victor Rasuk
Daniel is the oldest of the Garcia siblings, and he works with his family at their bakery "Rafael's Bakery" so he's got some food chops. He's a nice guy, Cuban descent, and he's presented as a nice guy. Albeit forgetful, since he always forgets his phone, or it's never charged. So there's that. He starts the show with his girlfriend Vanessa of four years, and in episode one the poor girl proposes to him and he says no. So they break up, and he ends up on some unexpected adventure with this fashion mogul: Noa Hamilton.
Noa Hamilton played by Nathalie Kelley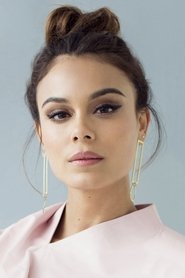 aka Cristal number one in Dynasty.
Anyways, Noa Hamilton is allllllllllllllll that in this show. She is famous. She is stylish. She is gorgeous. And her name is known by all. She also suffers a breakup at the beginning of the show, and then she just avoids it and does a few crazy things like all normal people do after a breakup. She meets Daniel on the night of the proposal and takes him for a night of wild shenanigans. Noa is an entrepreneur, and she is very philanthropic so her charity work is immediately put out there for us to see what she cares about. She is also very guarded, despite being in the public eye, she keeps a lot of herself private and she starts to loosen up with it as she gets to be around Daniel. She lets him in, and we see that she wants that normalcy that he brings to her life. And honestly, she is genuinely a nice person which is one of the cool things about the show. I think that they do a good job of showing us nice people, with flaws.
THE GARCIA CLAN
Mari Garcia played by Lisa Vidal
Mari is the mom, she is very happy, very involved in her childrens' lives and very caring. She is also the first one to start throwing in those lovely motherly threats when her kids screw up. Which is very funny and relatable. She wants what's best for her kids, and she doesn't always know what to do and she can overreact and get very emotional. But all in all she wants what's best for her family. She supports her husband: Rafael, and they honestly have SUCH a great relationship, I was living for it.
Rafael Garcia played by Carlos Gomez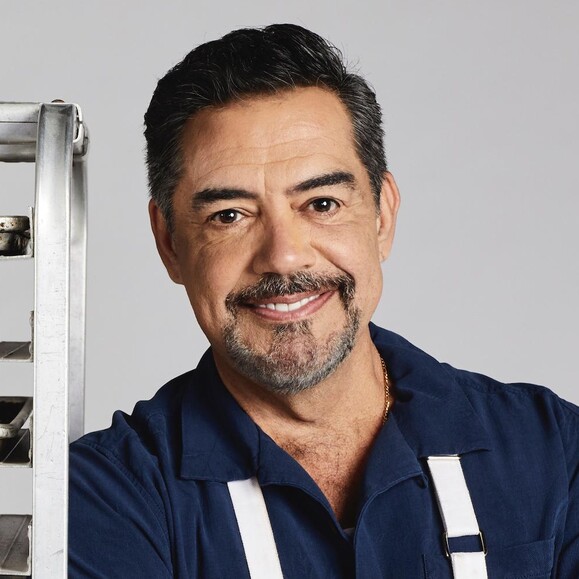 Rafael is the father, and I actually really, really like him. He is the typical dad where he's like "children get it together" "work hard" the usual. However, he is also so supportive of his kids. Sometimes he is blindsided as he doesn't quite understand why they want to do certain things, as he does with Mateo, but he comes around and respects that his children want things that he doesn't necessarily understand. But his children's happiness is what matters so he tries his best to at the very least be there for them. As a family they all talk about everything they go through, they are very involved in each others' lives and even Rafael is a believer of "let's talk this out" even if it could lead to an issue….but THAT'S HOW THEY RESOLVE THINGS. It is so beautiful. Also, Rafael and Mari are very much in love and they have sparks and it is absolutely precious so I totally ship it.
Mateo Garcia played by David del Rio
Mateo is the middle Garcia child and he is introduced as the little brother that is into music, kind of a goofball, makes jokes all the time. But he is honestly, so so SO amazing! He is trying to break into the music industry, yes. He works hard at the bakery. He is so sweet to his sister, like he goes and talks to her when she has a problem. He's very open about his dreams and tries to side-hustle because the family business is important to him. He loves his Cuban roots and shows it in his stage name "MC Cubano". He is a good brother to both Daniel and Natalie, he covers for Daniel when Vanessa is out for vengeance or just trying to get him back. He talks to Natalie when she tells her family her secret. He makes fun of his siblings, yes, but it is all love from Mateo. He teases but he is also always there when they need him and his character development in the first season is pretty fantastic. So I am hoping that the writers do him more justice and that his character and storyline just keeps going up because he's pretty amazing. Also, his relationship to his siblings kind of makes me think of my own brothers…randomly dancing, teasing, joking, seems like a goofball, IS a goofball, but also reliable, kind, hard-working.
Natalie Garcia played by Belissa Escobedo
Okay, so one of the absolute best Garcia's: Natalie. The baby, the only daughter, the brains. Seriously I think she and Mateo are the absolute greatest. Natalie is 15 years old, her mom wants to throw her a post birthday quinceañera because it is culturally important, and also because Natalie is her daughter she wants her to have this milestone. Natalie loves her family, she loves the dynamic that they have. She loves that they talk about everything and that they are so close. Natalie has a secret and when it comes out she's just terrified but also finally free. She has such a good relationship with her brothers, she's not afraid to call out Mateo or Daniel. She calls out her mom and is heartbroken when their relationship isn't on great terms. She has such a cute relationship with Amy, they are supportive and have fun, and laugh. It's such a heartwarming relationship really, they're just kids / teens and the show treats them as such. Natalie sees the rift in her family and uses her quince to try and mend it, and it works. Oddly enough her attempts work. And she is happy because that's what she cares about, her family, her family being together.
Lastly….
Vanessa Sanchez played by Michelle Veintimilla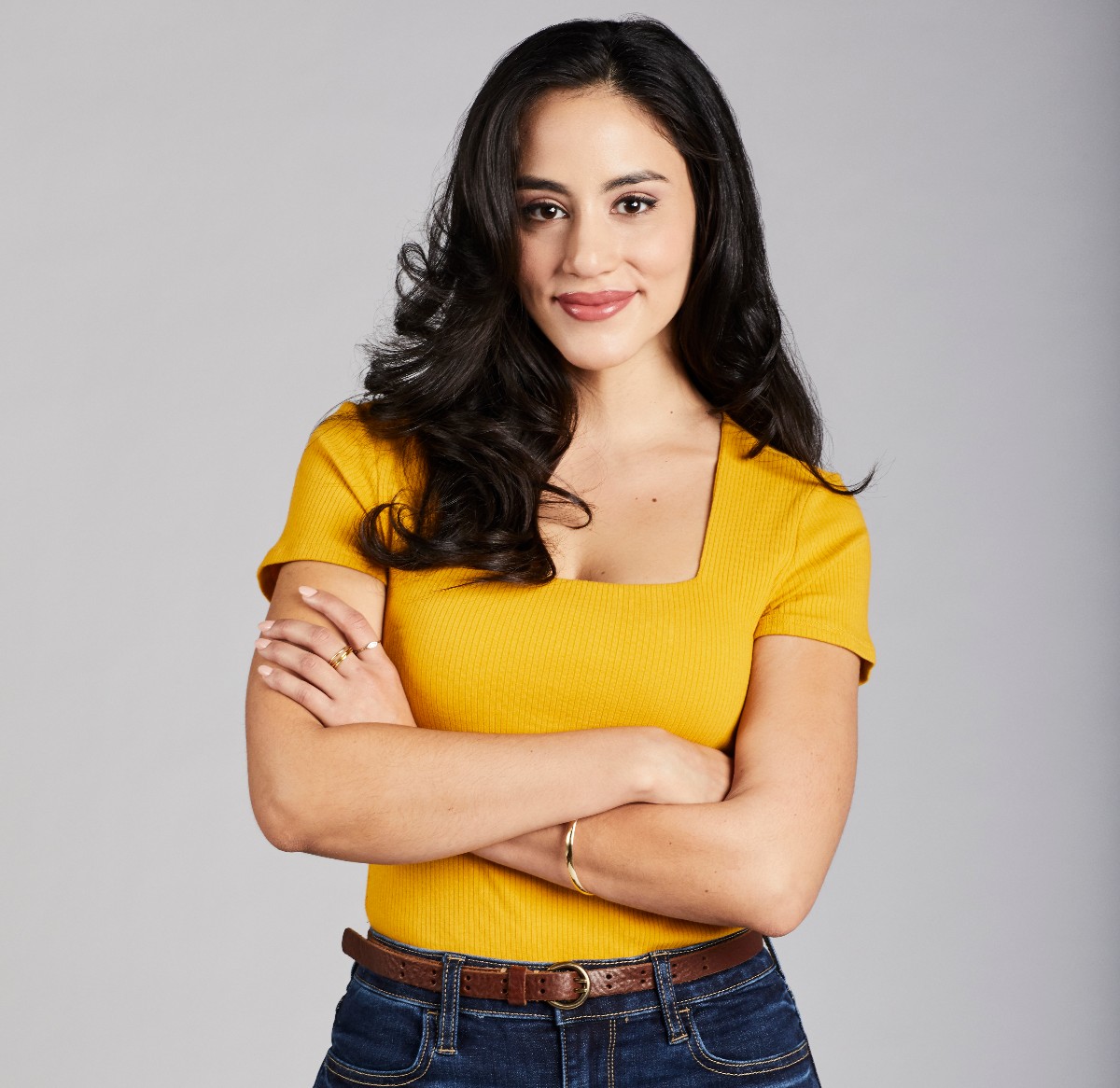 First of all, I don't like the description that the show has where it implies that Vanessa is the crazy ex-girlfriend….because SHE REALLY FREAKING ISN'T. SO CHANGE THAT NARRATIVE NETFLIX IT'S SO MISLEADING TO MY GIRL.
Anyways…Vanessa is first introduced as "Vanessa Princessa" the high-maintenance girlfriend to Daniel. Which yes…but also no. She does NOT, I repeat NOT need Daniel. She doesn't rely on him to get things done. My girl, Vanessa is completely independent, and a total BOSS. She really, truly is. She is hard-working, innovative, a go-getter, totally gorgeous, and super girly! I personally love that she is presented as a total girl and not as a masculine-type boss girl. Vanessa is seen by other characters as self-absorbed, but she's just a girl that works hard for what she has and she's good at her job. She has style, she's a realtor in Miami and she's freaking good at her job! She has big clients, at least when we start to see her at work. She takes on projects that she may not necessarily be knowledgeable of, but she takes on the new projects and she freaking EXCELS AT THEM!! By this I mean she randomly starts helping Mateo get gigs and she becomes his manager and guess what?? She's actually really good at it. She's heartbroken by Daniel, yes. She tries to get him back at first, yes. But she also has a life of her own, she takes the heartbreak and she keeps going with her life and she tries to move on. We also find out she knew that Natalie was gay and KEPT THE SECRET FOR A YEAR. And the Garcia's think she's just a little princess. My girl deserves so much more love. Also, although things are rocky between her and the family, she helps them out. She helps Daniel out of trouble, she's worried about Natalie when she suffers the consequences of everything going on with her and Daniel and Noa. She helps and truly believes in Mateo and his talent.
Final Thoughts:
This show has such good potential in my opinion. It is so vibrant and full of life. The characters are pretty well portrayed and represented. The teens are allowed to be teens, the mom is not overly eccentric. The dad isn't against everything his kids want. The romances are done pretty well. I obviously have my biases but that's all on me. The sibling relationships are pretty awesome. The relationship between the parents is just goals honestly. I just love it so much. The family dynamic is overall so great, they're so close and incredible. One of my biggest issues is that Vanessa is described on the show description as crazy ex and SHE IS TOO GOOD FOR THAT NETFLIX DAFUQ MATE? But seriously, you should check out this show if you have nothing you're watching at the moment.
Share your thoughts if you've seen this show. What do you think of it?