HOMIEEESSSS I fail so hard. I literally saved this post as a draft like the day I finished this book. Which if for some reason you follow me on Instagram…you know it was a few weeks ago. So I apologize for posting this so far later. But I still feel just as strongly about this book as I did when I read it. So without further ado here goes my thoughts and opinions about Eliza and her Monsters by Francesca Zappia.
I have been Eliza… to an extent. I have been the hermit that stays on her computer and hates social interaction because it's uncomfortable and unknown and scary and intimidating and people are hard to understand and judgy.
I have been the girl that preferred her distant, online friends over people around her. It's scary. Being with people drains me. Draiiiiiiinnnnsssss.
So I get it. I felt an immediate connection to Eliza as a person. She had a craft, a passion, she chose to isolate herself. She felt utterly resigned to that loner life-style she had created. Eliza Mirk could create a world and characters and she thrived in it. She was proud of her work, she LOVED her work, more than anything and anyone else. It worked for her. Talking is hard. People are scary. The anonymity of who truly created Monstrous Sea was what held her together because she didn't want the fame or judgement. For better or worse being judged or acknowledged for her work was intimidating. She didn't WANT the attention. I think Sully puts it best when he yells at their parents:
"…You left her wide open for millions of people, and not all of them are nice. She's never going to get that safety back again…"
Eliza doesn't think much of herself, at all I  mean seriously "Eliza Mirk is barely a footnote in anyone's life. Including mine." That is what she seriously thinks of herself. That's sad. Despite this amazing world she's created, despite her obvious talent she doesn't see herself as relevant at all. It's so sad. My heart went out to Eliza at this point. Her monsters are very real, and I still wonder if Francesca Zappia did that on purpose because I thought that it was some form of parallel between Eliza's real monsters and those she created on Monstrous Sea.
Eliza is just so relatable to anyone who has formed a comfortable niche on the internet that if you read this book and you claim you didn't find some way to connect to her…you're lying to yourself.
"I'm not going. I like to tell myself I might go- I like to tell myself I might do a lot of things- but I and my brain and everything else know that I'm going to chicken out in the end and barricade myself in my bedroom with a plate of pizza rolls and my Netflix subscription."
That's me pretty much every time I have to do something. Now I'm getting better about showing up, but the mentality still persists. Eliza also feels so disconnected from her family, her little brothers are complete strangers to her. Her parents, like most parents have no idea what she finds so fascinating online and wish she'd spend time with "real people". Take it from me, when someone classifies your online friends as "not real" it hits like all of the nerves at once. Plus Emmy and Max were the greatest of friends to Eliza. Wallace was too, but they've been there. They know Eliza, even if they're from another state or country. They are loyal and care for each other and also pretty hilarious. I quickly learned to love them both so much.
                     🦁🦁🦁🦁📚🦁🦁🦁🦁🦁🦁🦁🦁📚🦁🦁🦁🦁
Woah, that's loads on why I like Eliza herself…. LET'S TALK ABOUT HER BROTHERS REAL QUICK, OKAY? BECAUSE I KIND OF LOVED THEM. BEFORE WE PROCEED, RANDOM DANCE TIME THAT WAS LOTS OF READING YOU DID, PROBABLY.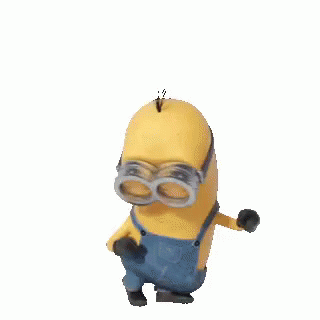 Good and stretched out? Great, okay so about the Mirk boys…
Church and Sully the two little brothers that Eliza hasn't a real clue about. Who knew they had so  many interests right? Girls? Plays? School? Whatttt??? Teenage boys could take an interest in MULTIPLE things? Who knew? Not Eliza clearly. But they do! Church tried out for the musical. Sully likes Math. Eliza realizes hey maybe her brothers are normal people too. Plus they care about her!! They want to get to know her!! How do you learn about a creative person who doesn't talk about themselves? You learn their craft. These boys surprise Eliza, they surprise me, they surprise their parents because they have been supportive of Eliza from the background. They are so proud of their big sister for what she has done and no one even knew that they did it! They kept her secret so damn well they need an army of hugs. Plus after everything went down with Eliza they were there for her, they gave her space and they offered comfort if she wanted it. Church and Sully Mirk are amazing kids and you can't tell me otherwise. Okay? Okay.
Sully and Church are just amazing and deserved a nice mention here. Truly, they stood up for Eliza and demonstrated that despite what Eliza herself thinks her brothers do care and pay attention to her. And they admire her work and were smart enough to never tell anyone who their sister was and what she had created.
"We could have avoided this if you'd taken half a minute to Google Monstrous Sea. You want to know about every other part of our lives, but you never really cared about this."- Sully Mirk
             🦁🦁🦁🦁📚🦁🦁🦁🦁🦁🦁🦁🦁📚🦁🦁🦁🦁
I think that it is so important to hone your skill, form bonds and make friends. It is also so easy to become absolutely consumed with your craft and with people that you feel so close to, people who just GET you that you lose sight of everything else. I love that this book is so horribly honest about how that kind of lifestyle can be your demise and can be harmful. It's good. It is great to be online. It is amazing, you get to join in conversations with people about things you care about. It is so amazing to make friends with people that have similar interests, people who, if you're fortunate enough will genuinely care about you and you can always  rely on. But you do have to be careful, you have to be so cautious to look up from the screen sometimes. We, creatures of the internet need to remember to look up, to see and be seen, even if just a little. And we can't become so consumed by what we're doing (honestly it could even be pen and paper) that we forget that there's a world going on around us. That there are people present in front of you and that there is a life outside of your main area of focus. I think that that's a huge thing to take from this book. Eliza was consumed with her world and craft, and that's okay, but she did need the reality. The reality helped her, even if it caused some hurt and anxiety when it was [over] she got to enjoy the world going on around her.
Wallace Warland
Hello alliteration! Okay, I like Wallace, I do. He writes fanfiction. He's quiet. He likes this pretty girl at his new school. Pretty girl and him hit it off. We find out about Wallace's life and why he doesn't talk anymore. It's sad. Wallace is hilarious though. Absolutely hilarious! Wallace also knows he has a problem. He acknowledges it and he knows he should work on it. Upon finding out pretty girl also needs help he tells her so. Just because she doesn't want to hear it doesn't mean that he won't tell her. He did and that's important really. They're both so messed up, similarly and quite differently. But it really helps that he is willing to admit it. I really am glad that those two found each other, two creatives who needed that balance.
HOLY POOP I TALK A LOT. I WANT TO APOLOGIZE BUT ALSO I LIKE TALKING ABOUT BOOKS SO HERE'S A PICTURE OF A PUPPY OR SOMETHING CUS LOADS OF WORDS.
Oh and honorable mention to nerdness of this book:
"Oh, come on!" Cole cries. "The Harry Potter people always win! They've had like twelve years to put their costumes together!"
"I've done my waiting." Megan says to Hazel, pulling up the little girl's arms. "Twelve years of it! In Azkaban!"
Harry Potter shoving itself into everyone's lives…that's what I live for.
Okay, that's lots from me for one day I think. Let me know what you all think of Eliza and her Monsters, if you've read it. If not, you should. It's well-written and the story hits home. I recommend it. If you trust me you should give it a shot.
Later gators. 🙂